In the Stock Central table, you can edit the information about your Product Details, such as SKU, Supplier, Supplier SKU, Barcode, Location, Regular Price, Sale Price, Purchase Price, Weight, and Stock Counters such as Current Stock, Out of Stock Threshold, and Low Stock Threshold. You can set the value for one or several fields at the same time by editing it in the corresponding column.
Setting values for several columns at the same time
It is easy to edit and make changes from the Stock Central in several fields. Let's see an example where editing supplier, regular price, and sale price:
All the fields you can see in blue color (except the name of the product which is the link) are editable.
Locate the product you want to add the supplier to and click the

blue line icon.
The window will appear where you can set the supplier.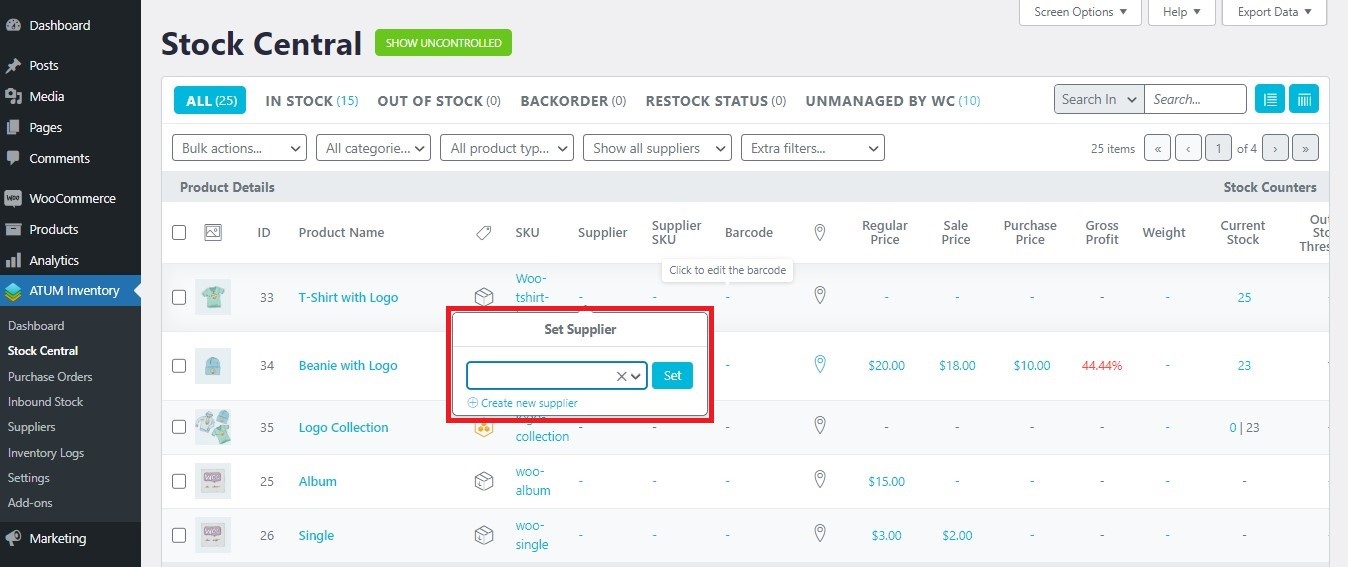 Enter 1 or more characters to select the supplier you have created before and click

Set.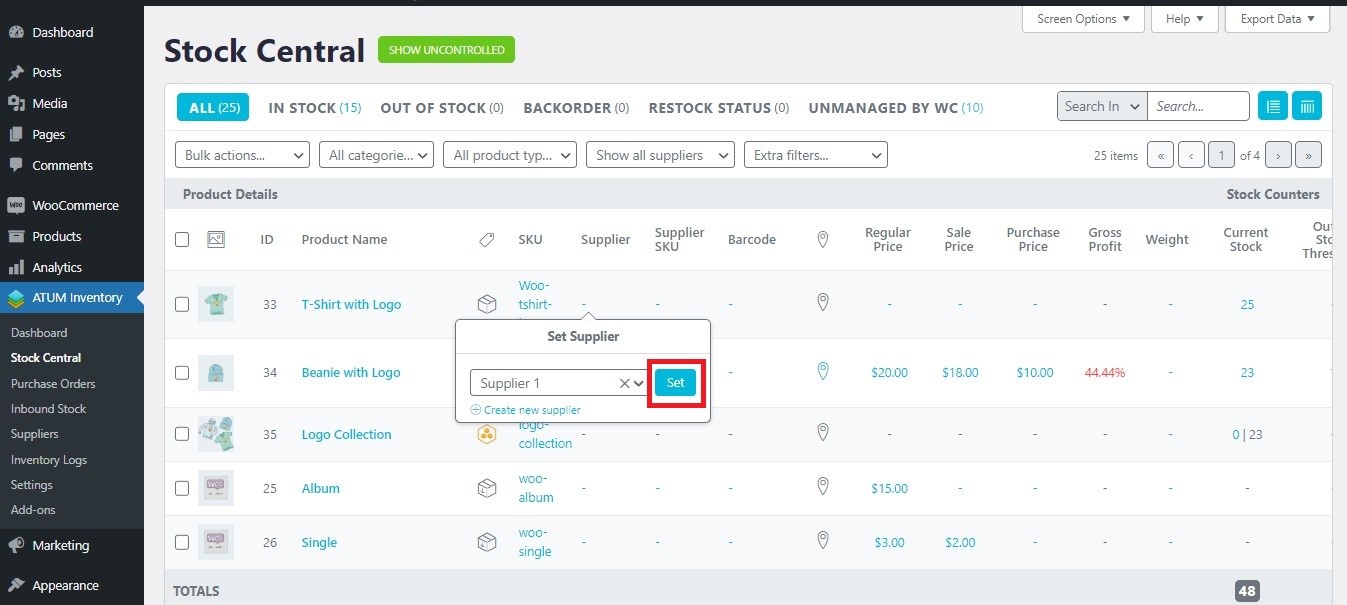 If you need to set and create a new supplier click on

Create new supplier.

Fulfill the information about your new supplier and click

Create Supplier.

Popup will appear saying that your supplier is created. Press

OK

.

Now, locate the

Regular Price

column and click on the value you want to edit.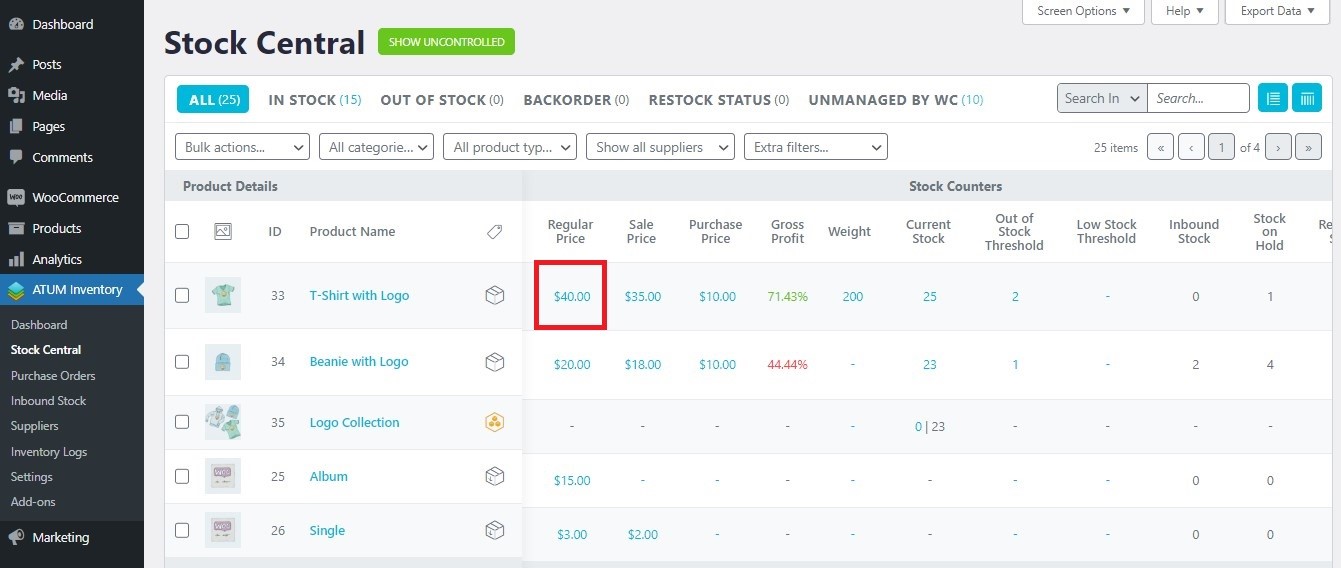 Enter the value for the product you need and press

Set

.
Now, locate the

Sale Price

column and click on the value to start editing it.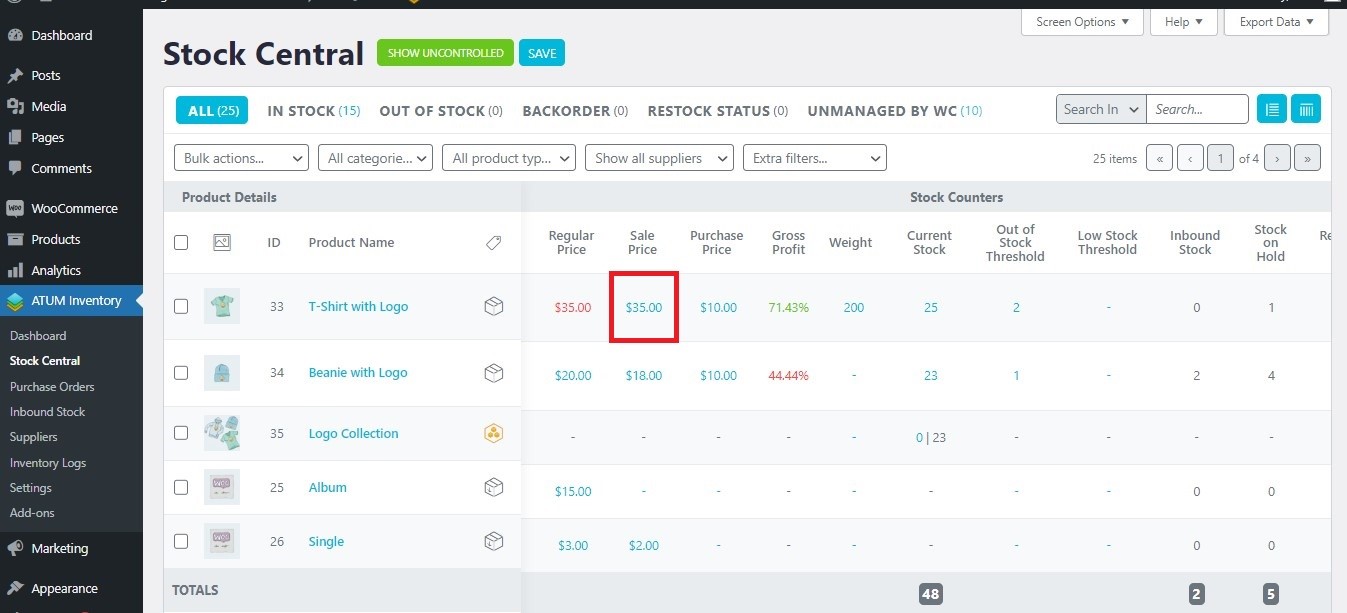 Enter the Sale Price and the date range for your sale (or leave the date empty for a continuous sale price) and click

Set

.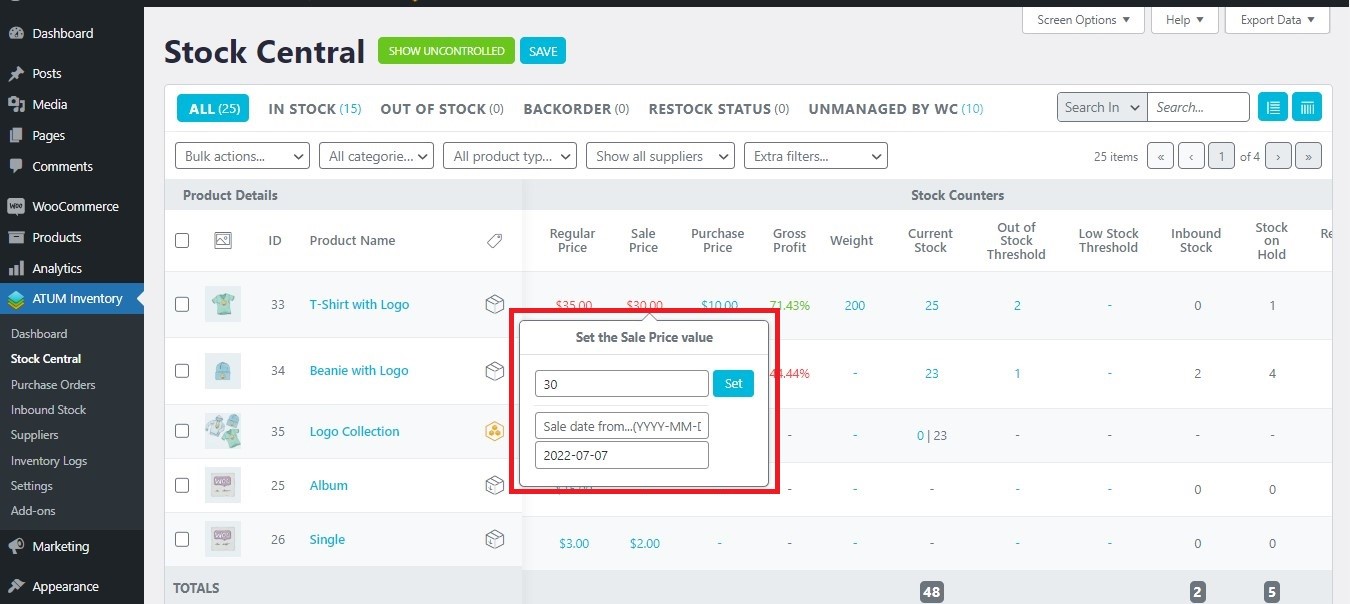 You can continue editing as many product fields as you need
before saving them all at once
.
You will see that the fields of the product that you were editing changed their color from blue to red. It means that the changes weren't saved.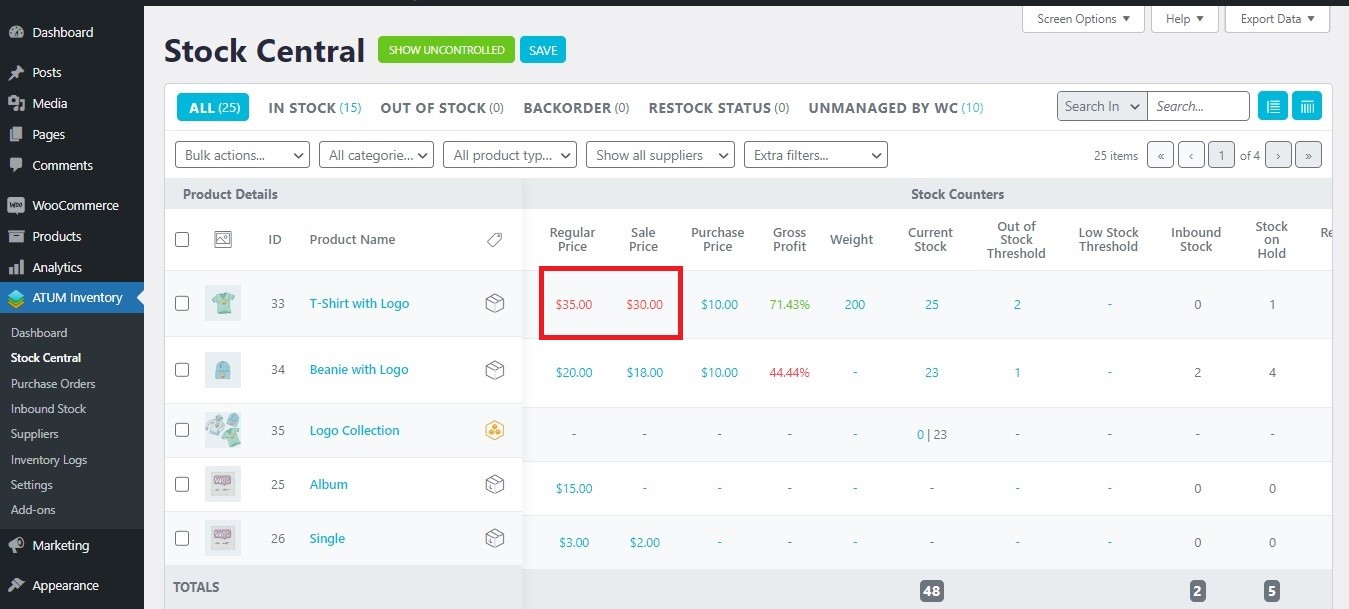 To save changes you have made, press the

Save

button.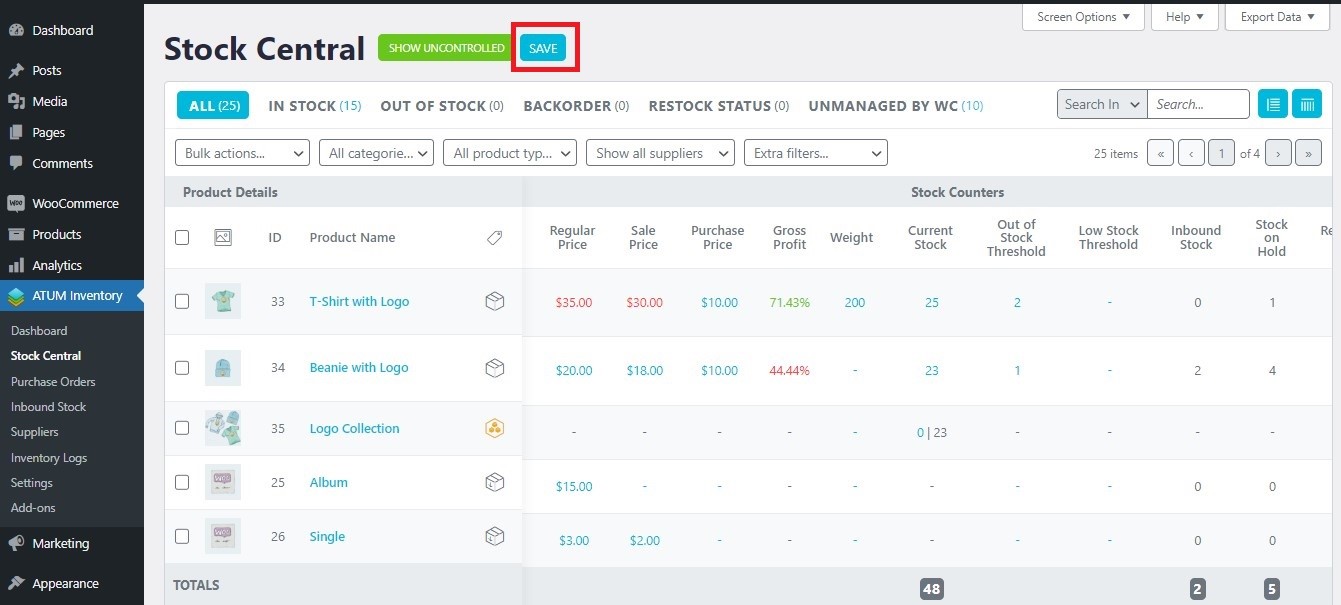 It is the same process
if you need to set the SKU,
Supplier SKU
,
Barcode
,
Purchase Price
,
Weight
,
Current Stock
,
Out of Stock Threshold
,
and Low Stock Threshold value for the product.