Our aim is to make stock management easier for online store owners. For this reason, we are constantly launching new features that we firmly believe will help to make stock management more efficient. This time, we have released a feature that a lot of users have requested: the possibility to add inventories from Stock Central or Manufacturing Central view.
Until now, the way to add inventories to the products was to get into a product and add the inventories and their data from there. With this new feature, the store owner will find it much faster to add inventories.
We will just attach screenshots about how to add inventories from Stock Central view, but the process it's exactly the same from Manufacturing Central to add inventories to the BOMs.

ADDING INVENTORIES FROM STOCK CENTRAL OR MANUFACTURING CENTRAL.
Something that you must have in mind is that you can only add inventories from Stock Central if the product is set as Multi-inventory.
You can set it within the product: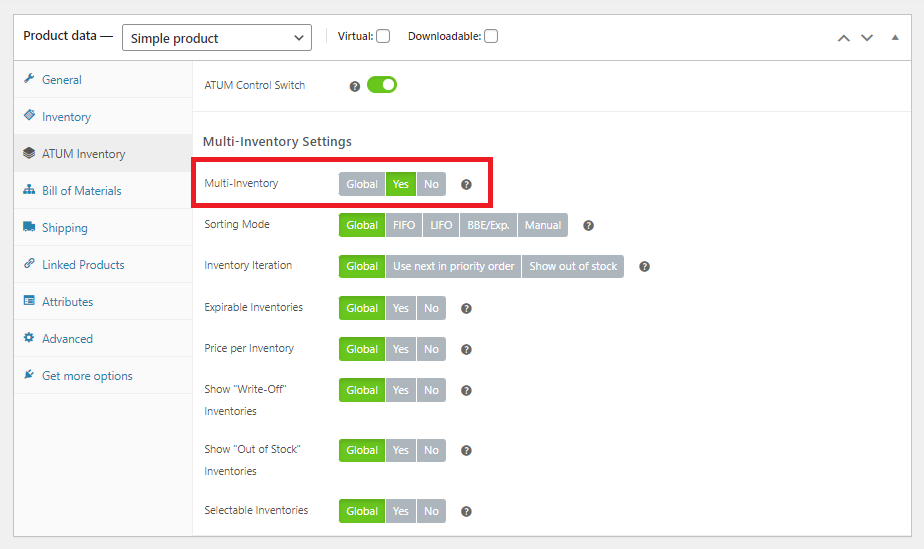 Or from ATUM Settings. Go to ATUM Inventory > Settings > Multi-Inventory > Enable Multi-Inventory for all products and enable it: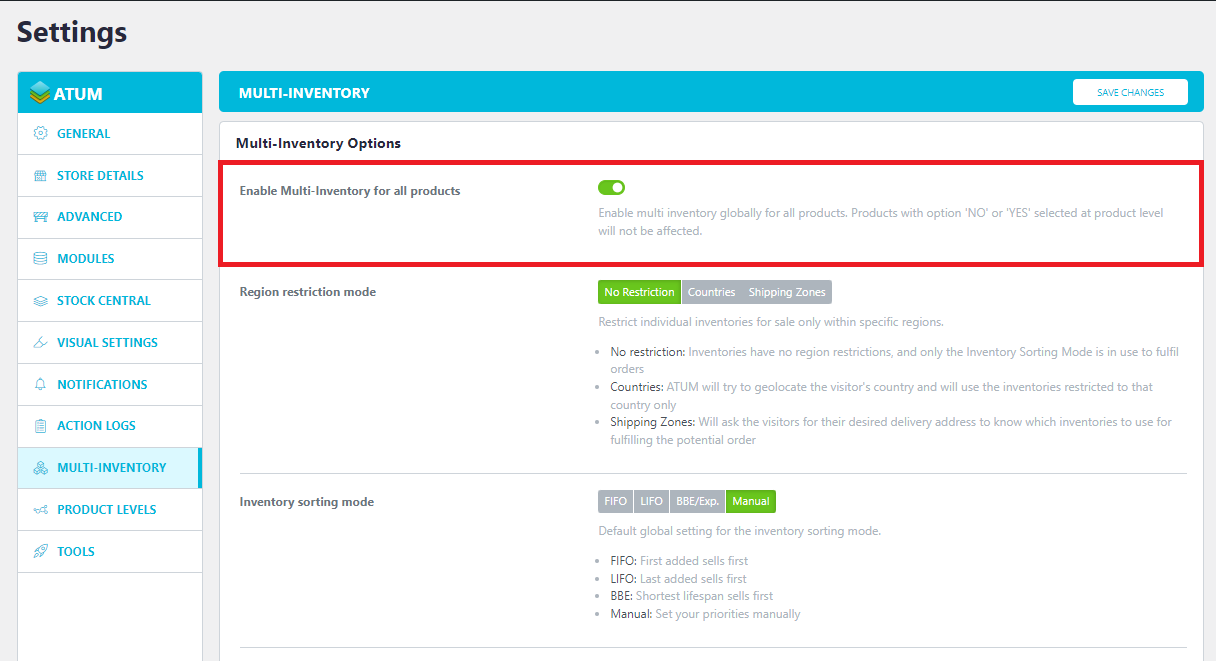 Now, go to a Multi-Inventory product in Stock Central, and slide the columns to the right. In the end, you will see a 'wand' and icons with three dots below.
Click on the dots, and this little window will appear. Click on Add new inventory:


Then, you will be able to fulfill all the info about the new inventory you are about to create. It's exactly the same info that there is within the product: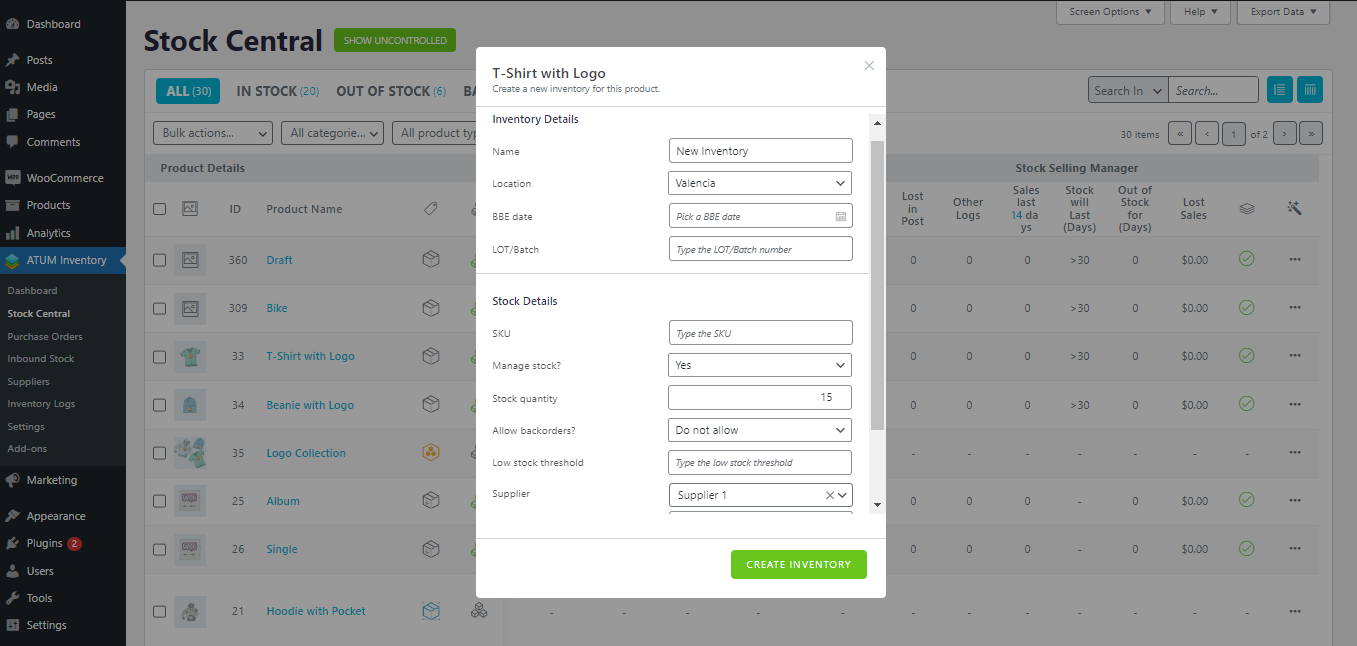 Click on Create Inventory.
As you see in the screenshots below, now the new inventory is displayed in Stock Central and within the product as well: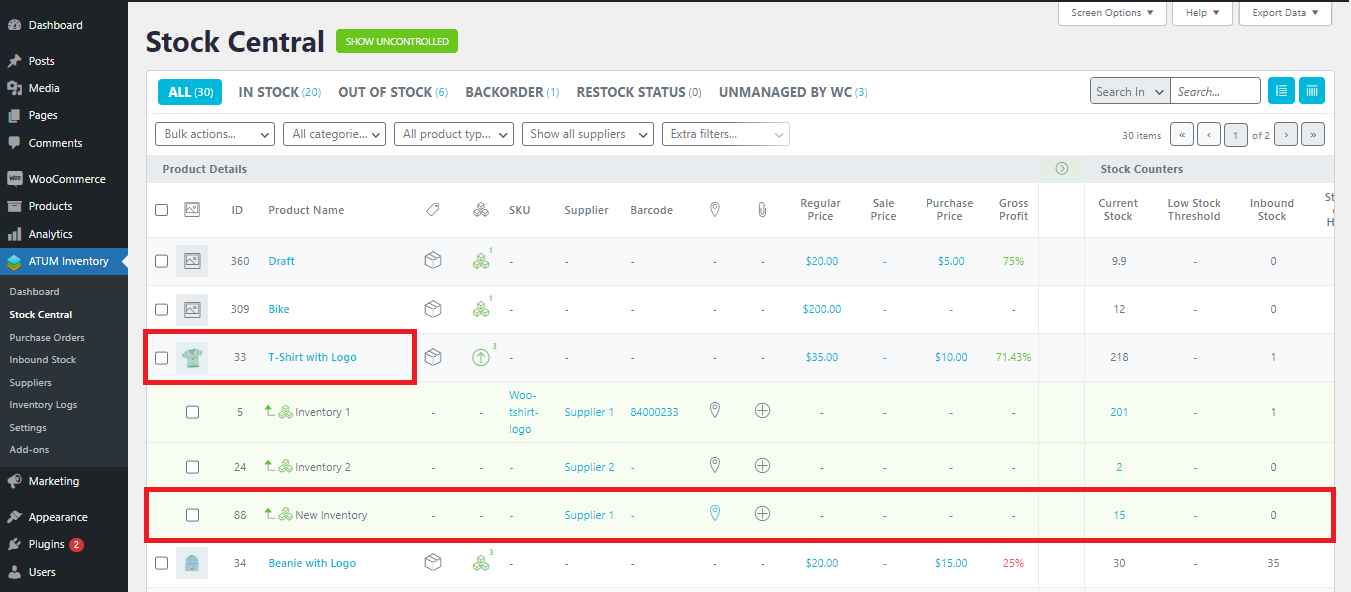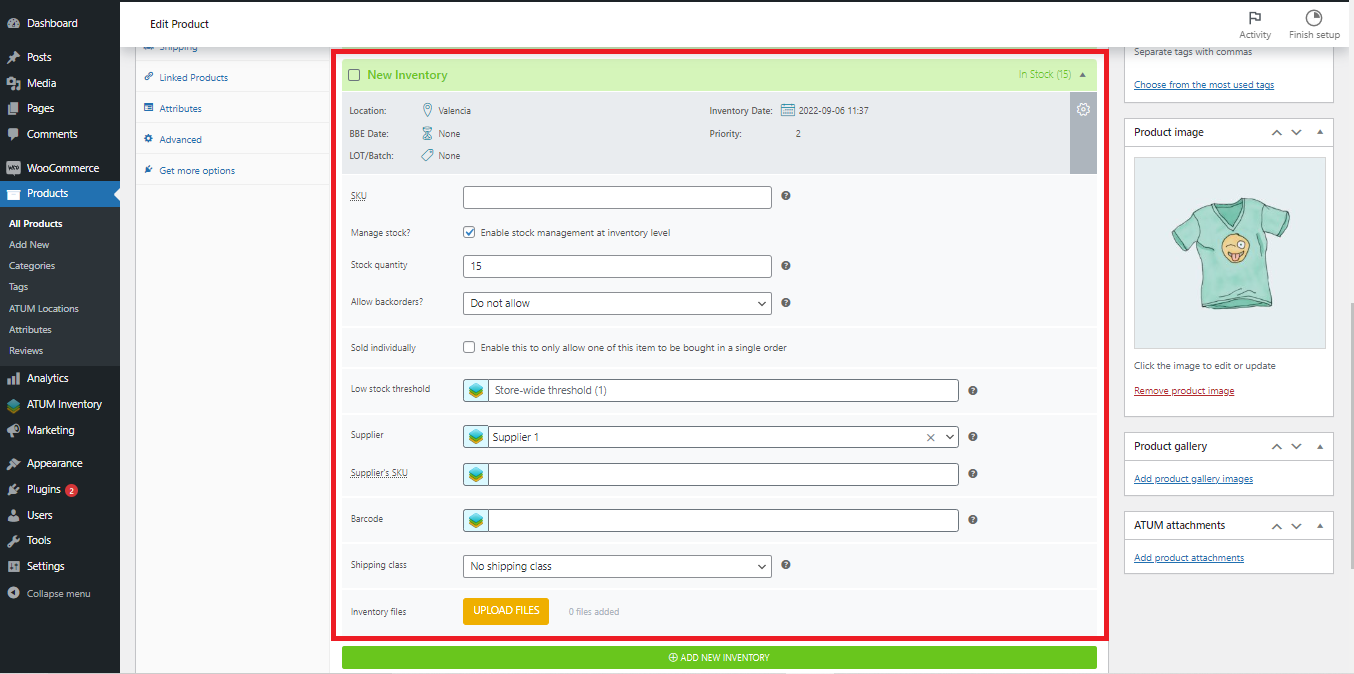 It's the same exact process if you want to create inventories from Manufacturing Central.