"Split Inventories" is a feature of ATUM Multi-Inventory that allows taking stock from an inventory to create a new one.
HOW DO SPLIT INVENTORIES WORK?
Here we have a Multi-Inventory product with just a Main Inventory. It has 10 items.
Dropdown it and click on the nut icon - Split: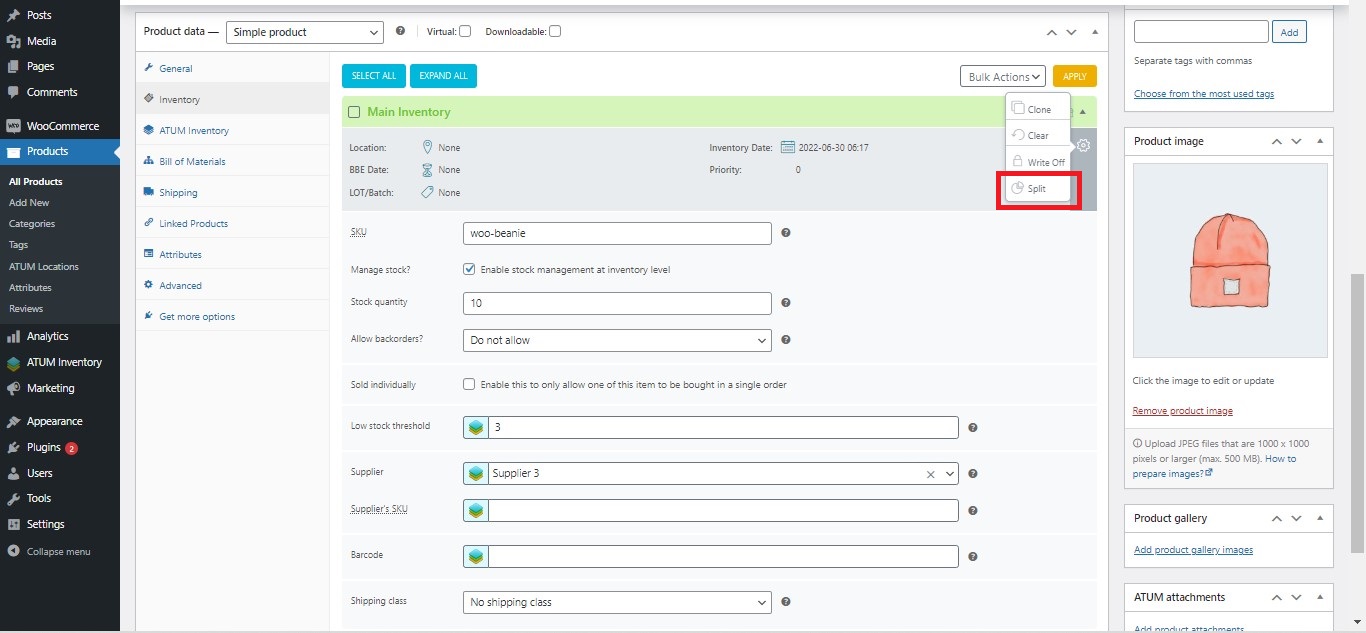 Introduce the number of items you want to take from the inventory to create another one. Click on the 'Split' button: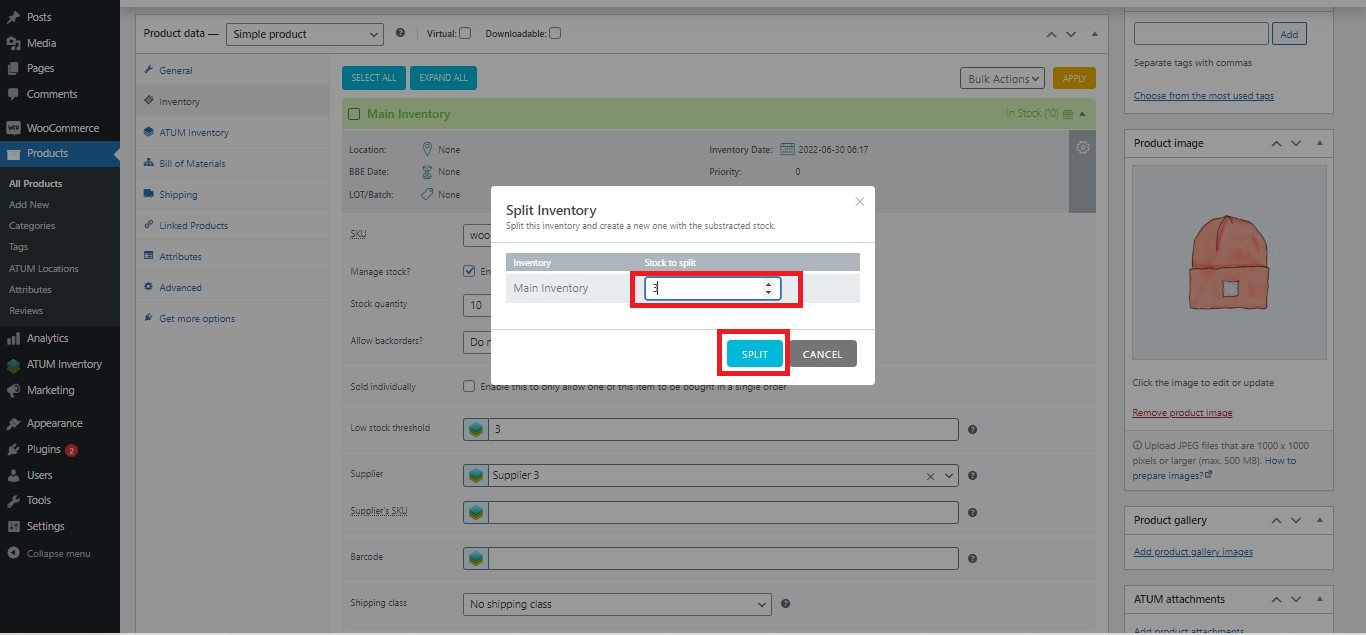 Now you have a Main Inventory with 7 items, and the Main Inventory (splitted) (you can change the default name) with 3 items.