Since we released the ATUM 1.9.27, you can try any of our premium add-ons for 14 days ( Our team will not ask you for any payment information). After 14 days, ATUM will lock the premium features and let you decide whether you want to continue with the paid version.
HOW TO INSTALL A TRIAL ADD-ON?
To try any add-on, go to our website, and navigate to the one you want. Scroll down to the purchase bar, and click the "Start Free Trial" button: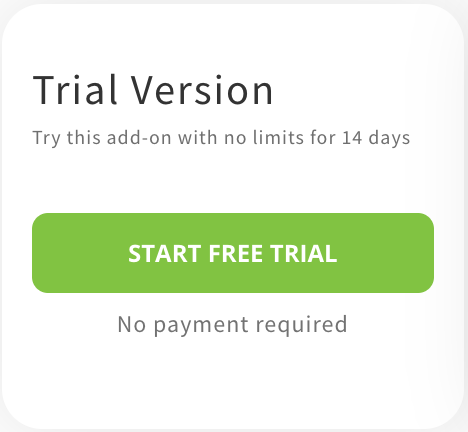 Clicking the trial button will forward you to the checkout page. We do not require any payment details; however, we will ask you to register for an account (if you don't have one yet). We need your registration to generate a new trial license. ATUM will link the license to your account so you can activate and install it on your site like any other add-on. More info.
Once you receive the trial license, you'll have 14 days to trial the add-on on your site. This license is for single-site use only, and once you activate it, it will not work on any other site.
After 14 days, the license will expire. You can extend the trial by seven extra days or upgrade to a full version. ATUM will notify you everywhere possible with a pop-up, an admin notice, and also on the ATUM add-ons page: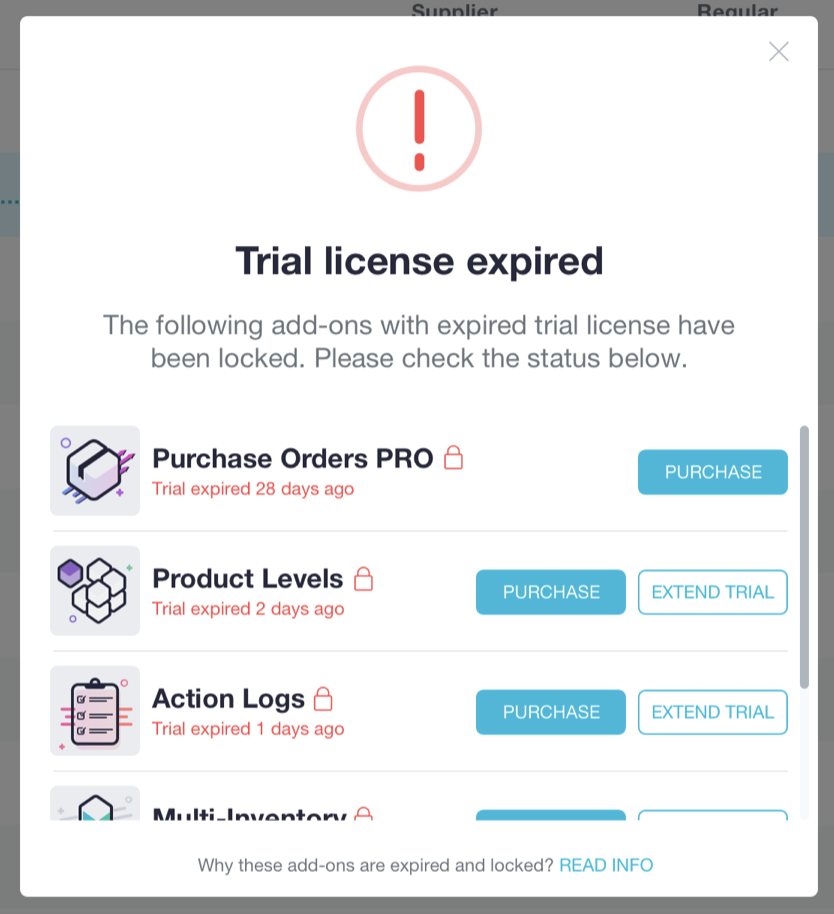 While a valid trial add-on is installed on your site, you will receive all the relevant updates we release.
Please note that if you've previously installed any premium add-on on your site, you aren't going to be able to install a trial version of the same add-on.
The trials are for testing purposes only.
HOW TO UPGRADE TO THE FULL PAID VERSION?
Anytime you decide to upgrade to the full paid version, go to the "ATUM Inventory >> Add-ons" page and click the "Upgrade" button. Our website will open in a new tab where you will choose a subscription plan and complete your purchase.
But if, for some reason, you decide that it is not suitable for you, you can simply uninstall the trial.
We have created an auto-installer to simplify upgrading from the free trial version to the full/paid premium. Automation will uninstall the trial and install the full version for you.
To use the auto-installer, please, pay attention to the purchase receipt page: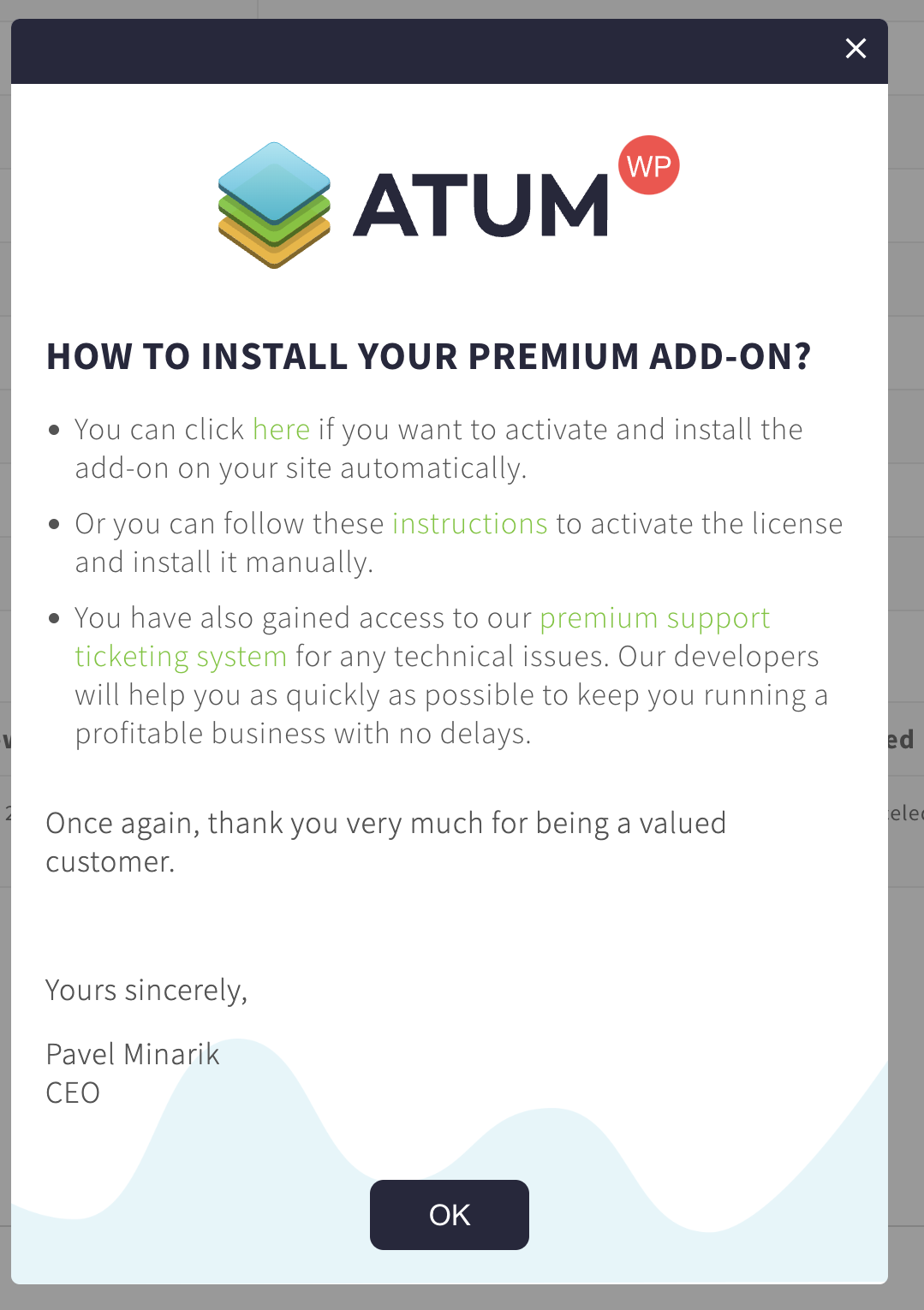 Alternatively, manually uninstall the add-on from your plugins page and install the new version from the "ATUM inventory >> Add-ons" page as described in the documentation.
Uninstalling the trial version will NOT delete your work progress!!!